It Takes One to Know UONE
Black Entrepreneurs Day can create momentum for BLM themed stocks. Green portfolios matter.
Black-owned businesses are receiving a boost in benefit to Bank of America pledging to donate one billion dollars over the next four years to community programs and small businesses to help address economic and racial inequality that has been augmented throughout this year. Their donation amounts to 250 million dollars a year and has a five percent stake in black-owned business. I don't know about you, but when Bank of America buys something, my ears perk up.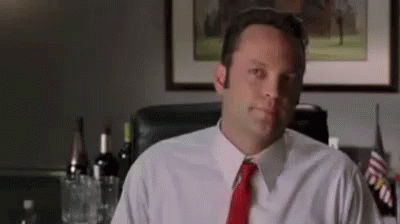 I think BLM stocks will begin to gain momentum for two reasons:
1. The Presidential Debate
Tonight is the debate between the Cheeto and Gramps, and what they say will have an effect on the stock market. If they mention anything involving the Black Lives Matter movement or a similar range of topics, stocks in that sector may gain traction. The election is also a big catalyst, as the market has implications for both candidates.
2. Black Entrepreneurs Day
Some of Wallstreet's most recognizable names will be involved in Saturday's Black Entrepreneurs online event. Daymond John of Shark Tank said he was "frustrated" by the state of Black businesses in the face of the pandemic. He's brilliantly using pull in the network on the business side of the world to call attention to and provide resources to Black enterprises at the global live-stream event.
"It shows that people want to make a difference," John, the founder, and CEO of hip-hop apparel company FUBU told CNBC's Jim Cramer in a "Mad Money" interview Tuesday.
On October 22nd, Urban One, a media company focused on African American culture that happens to be the largest distributor of urban content in the country, announced a press release:
Urban One Announces ONE VIP, A Digital Financial Solution 'With A Rewards Product Designed With Black Consumers In Mind'.
The chart:
Perked up above all three moving averages, 200 is the red line, 20 the blue, and 50 the white. It's trading higher than the prices on the line.
The Relative Strength Indicator (RSI) at the top of the chart is increasing and trending up. The number 57.23 is bullish because 40 is neutral and past 70 is an indication of overbought/overvalued. For those who don't know, the RSI is a momentum indicator in technical analysis that measures the magnitude of recent price changes to evaluate overbought or oversold stock prices. It can range from 0-100. Just imagine yourself getting more and more drunk at a family Thanksgiving dinner. The RSI in you is increasing and gaining momentum the drunker you get. And you are overbought as hell when you yell at your uncle after he calls you a moron for buying penny stocks. You're oversold when you plop on the couch blacked out.
The latest green candle on the daily chart is bullish indecision. If it follows the white trendlines drawn, it'll demonstrate a bullish continuation pattern as it gradually moves up. I am, however, looking for a breakout past $6 and a move to $7.50.
The daily chart itself looks like a double bottom to me.
Overall, I think these BLM stocks have room to move after recent catalysts and political events. I don't want to get into politics here, I'm just here to make a quick buck. Black, white, orange it doesn't matter to me. These could be alien owned business and I would still trade them. The only color I care about is green! If banks are backing these events, I am following the money. If there's anything smart money hates, it's looking dumb.
**Not a financial advisor. Articles are opinions only.
Hounder Media Newsletter
Join the newsletter to receive the latest updates in your inbox.
---